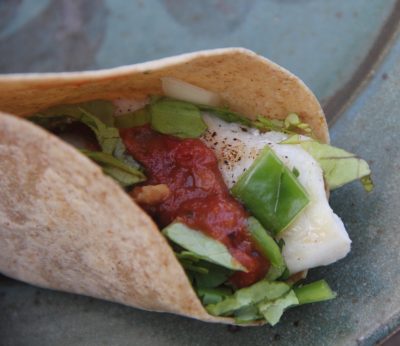 Jacques Pepin's fish tacos, made with local black sea bass fillets, are an easy and delicious way to celebrate National Sea Food Month this October.
Pepin, world-famous chef and resident of Madison, provided this recipe as part of two collections of 21 recipes from eight Connecticut chefs compiled by Connecticut Sea Grant.
Connecticut Sea Grant is offering these collections, first published in the Spring-Summer 2018 issue of Wrack Lines magazine, as part of the #ShowUsYourSeafood and #EatSeafoodAmerica campaigns this month.
PDFs of Recipes of the Sea collections can be downloaded from these two links:
https://seagrant.uconn.edu/wp-content/uploads/sites/1985/2018/05/RECIPES.ofthe_.SEA_.pdf
https://seagrant.uconn.edu/wp-content/uploads/sites/1985/2018/05/wracklines-Spring-2018-5_7-RECIPES.pdf