Written by UConn registered dietitian-nutritionist Donna Zigmont, RDN, CD-N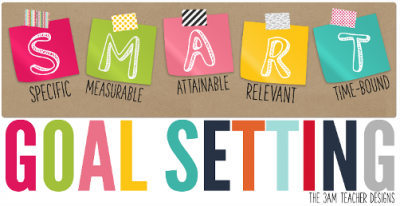 Every January, millions of Americans make New Year's resolutions to make positive changes in their lives. After a very difficult 2020 due to COVID-19, we are hopeful that 2021 will be more promising for all of us. Many of us have had to put our own health and well-being on pause during the pandemic due to emotional and financial stress, changes in our routine, loneliness, caring for loved ones, or homeschooling our children.
With the start of a new year, it's a good time to think about making positive changes to improve our nutritional health.
Here are some tips to get you started:
Don't try to tackle everything at once.

 

Focus on making small, doable changes in your habits that you can do over time. This is the best way to change behaviors for the long-term.
Write your goals down on a piece of paper

 

(or enter them on your computer, tablet, or Smart phone!). This can improve your chances of reaching your goals. It's like making a personal contract with yourself!
Enlist the support of family and friends.

 

Sharing your goals with others makes your goals more concrete or real. Plus, family and friends can provide you with encouragement and help motivate you to reach your goals.
Use SMART goals to maximize your success.
What is a SMART goal? SMART goals are much more than simply stating something you want to accomplish. SMART goals are specific, measurable, achievable, relevant, and time based.
Specific

 

– Make sure your goals are very specific, rather than general, in terms of what you want to accomplish. Instead of saying "I will eat healthier," be more specific as to how you will eat healthier, such as "I will eat more fruits and veggies."
Measurable

 

–

 

Have a way to track and measure your success to know if you've met your goals. Include numbers whenever possible! Are you working on trying to eat more whole grains? Set a measurable goal such as "I will eat at least one serving of whole grains daily."
Achievable –

 

Set goals that are realistic – goals you can achieve without setting the bar too high. If you typically eat donuts every day of the week, are you realistically going to be able to give them up altogether? Nor should you. Make a starting goal to cut back on eating donuts to 3 days a week, eventually eating donuts only as a special treat
Relevant

 

–

 

Make sure you are working on a goal that makes sense to you and fits in with your other goals. If you're not motivated to work on including more low-fat dairy foods in your diet, select a different goal to work on.
Time-Bound

 

–

 

Set a target date to achieve your goal. Again, use numbers here! Such as, "I will eat seafood at least once a week this month."
Here are more examples of SMART goals:
"I will eat a piece of fruit for a snack 4 days out of the week for the next 2 weeks."
"I will try a new recipe with beans this week."
"I will fill half my plate with veggies at dinner 4 nights this week."
"I will drink 8 ounces of water with each meal this week."
"I will try 2 new whole grains this week, like barley and quinoa."
Now you try it! Record one SMART goal you want to focus on. Check to see that it is specific, measurable, attainable, relevant, and time sensitive. Ask yourself: What specific part of my diet will I work on first? How will I track and measure my success? Can I realistically achieve this goal? Is it relevant to me and am I motivated to make this change? What is the short-term time frame I will work on this goal? This week, the next 2 weeks, this month?
Once you reach your goal, set another SMART goal to work on. Before you know it, your small changes will add up to HUGE results!
Make it a goal to try a plant-based, meatless meal this week!
Veggie Pizza Pita Pockets – Makes 1 Serving
Ingredients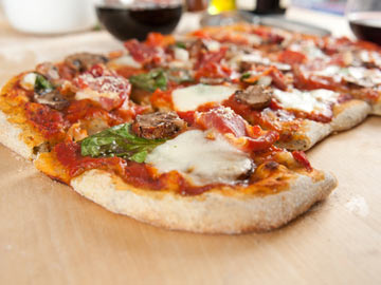 1 pita, whole wheat (or use whole wheat English muffin)
4 Tbs. tomato sauce, unsalted
4 Tbs. shredded mozzarella cheese, part-skim
2 of the following vegetables: (or use more to increase your veggies!) green & red peppers, sliced mushrooms, chopped broccoli, chopped red onion, chopped spinach
Instructions
Spread tomato sauce on pita.
Sprinkle various chopped vegetable over sauce.
Sprinkle cheese on top of vegetables.
Microwave 35-45 seconds or broil in oven until cheese melts. Slice in half, let cool, and enjoy!​
One Skillet Meal – Makes 4 Servings
Ingredients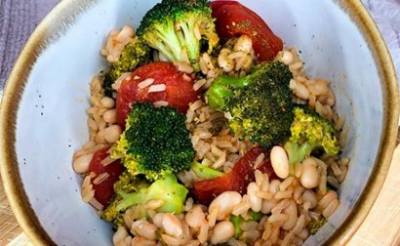 1 package broccoli (10 ounces, frozen, can also use mustard greens, collard greens or spinach)
2 cans stewed tomatoes, low sodium (about 30 ounces)
1 cup brown rice, cooked
1 can white beans (15 ounces, rinsed and drained)
Pepper, oregano, basil, or hot pepper (other spices to taste)
Directions
Steam greens in the stewed tomatoes using a small pan, pot, or electric skillet on medium-high heat.
Cook greens 10 to 20 minutes, until they are as soft as you like them. Stir gently.
Add the rice, canned beans, and seasonings; cook until heated through.
For more tasty, low-cost recipes visit Healthy Family CT Recipes:  https://communitynutrition.cahnr.uconn.edu/recipes/
This material was funded by the Supplemental Nutrition Assistance Program (SNAP).
This institution is an equal opportunity employer.